3D Renders for the Real Estate market
We create amazing quality 3D Renders to help you sell your homes
3D Visuals to help you sell your properties
We are experts at creating stunning 3D property renders to help boost your sales
We can create ultra high quality, photo-realistic 3D renders to help your clients visualise the property – before it's even built, helping you to sell off-plan and get paid sooner. We also help to 'decorate' your properties in the most sought after styles, ensuring we catch the current market trends and most importantly, the buyers eye.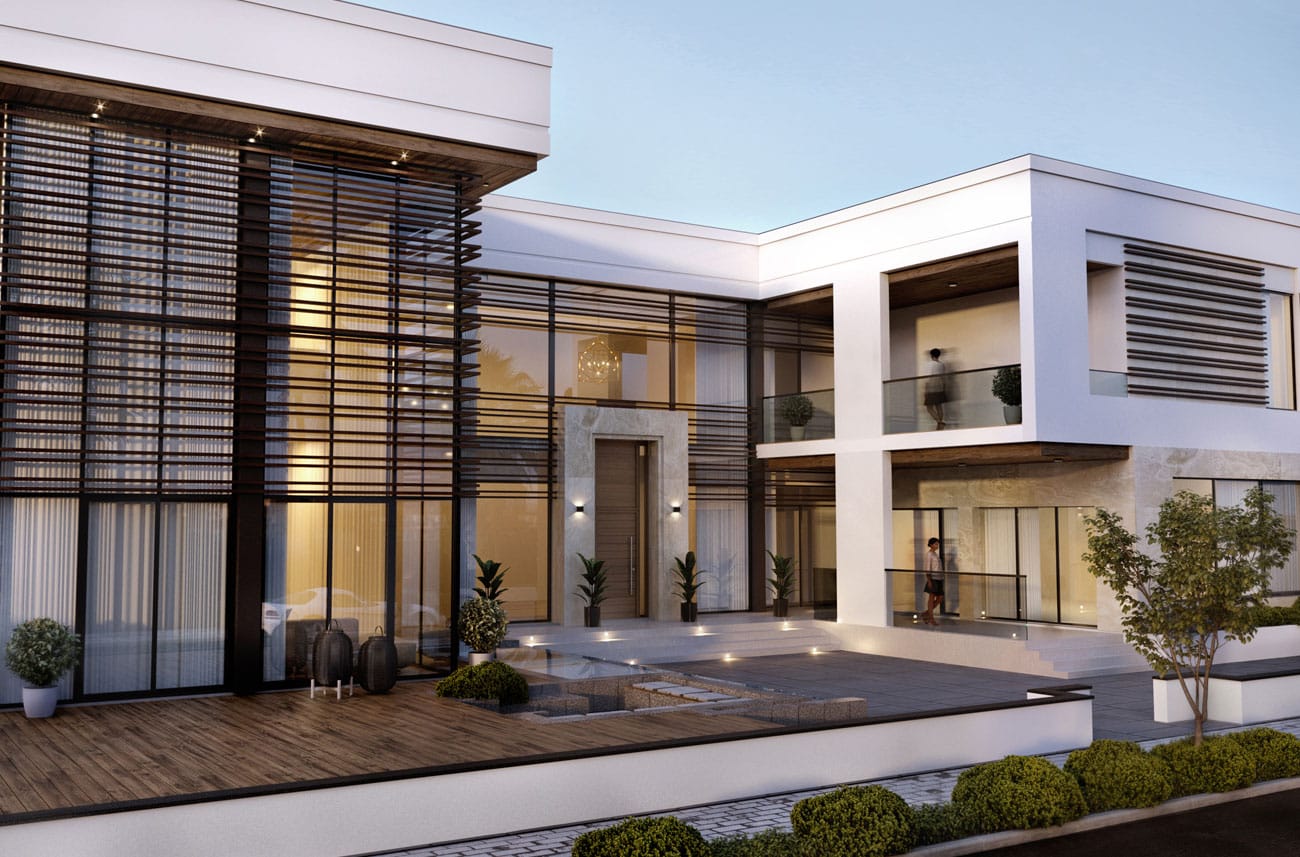 3D Render Creation in Australia
By carefully crafting and dressing your proposed build as a 3D render, we can greatly enhance your changes of early sale
You're just a few clicks away from making the right choice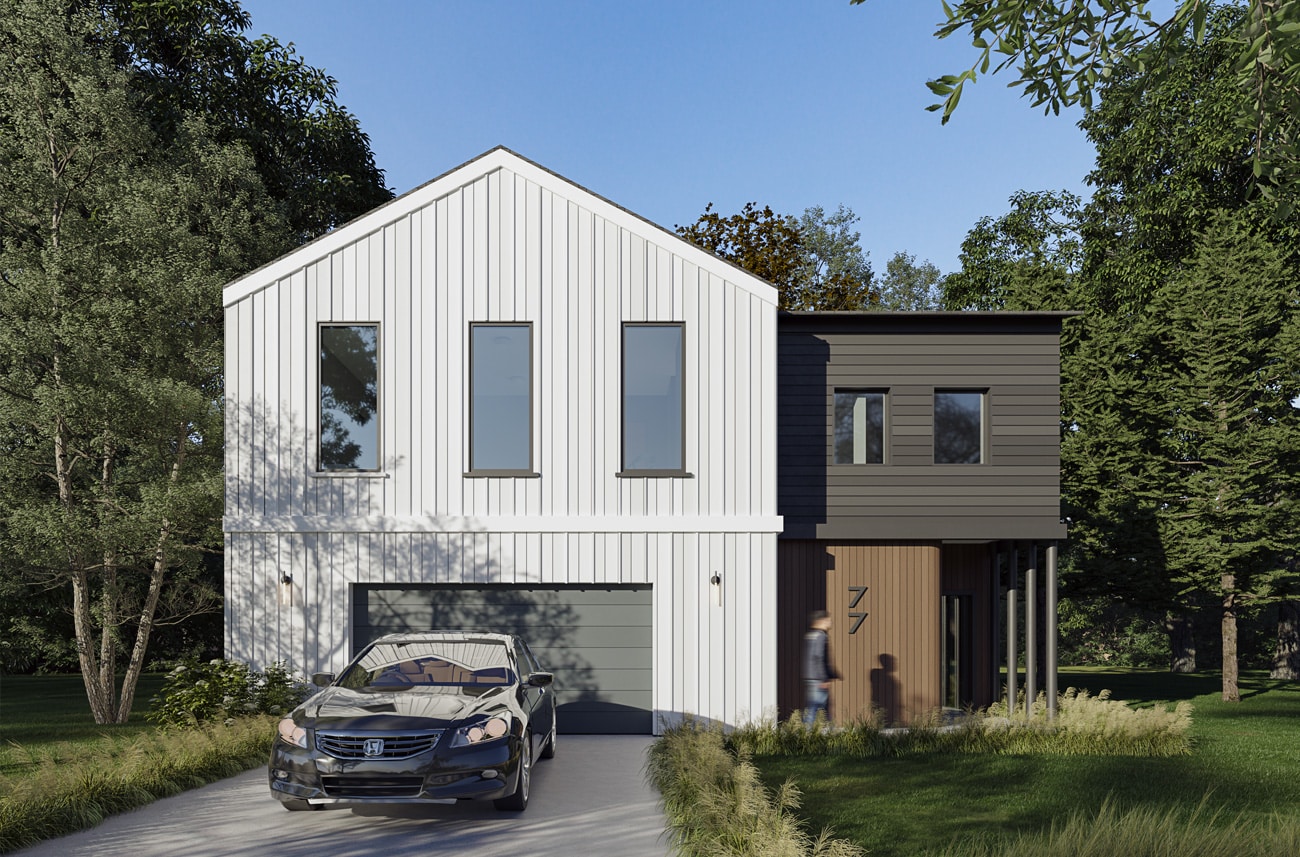 At Pixelo our team have been helping developers, architects, agents and builders to visualise their projects for years. We collaborate with clients to deliver not just the highest quality 3D renderings, but also the most stylish. Utilising the latest in the most sought after trends, we decorate your properties to the exact style clients are looking for right now.
Decorating your virtual property as you would for an open day, ensures prospective clients can picture themselves in that space and are more likely to pay extra for the privilege. Our 3D renders help to increase buyer interest, drive sales and ensure you get paid sooner rather than later.
How we go about crafting the perfect 3D Renders for your new build
We excel at the process of taking a flat, uninspiring architectural drawing and turning it into a vibrant 3D render that makes prospective clients want to sign on the dotted line.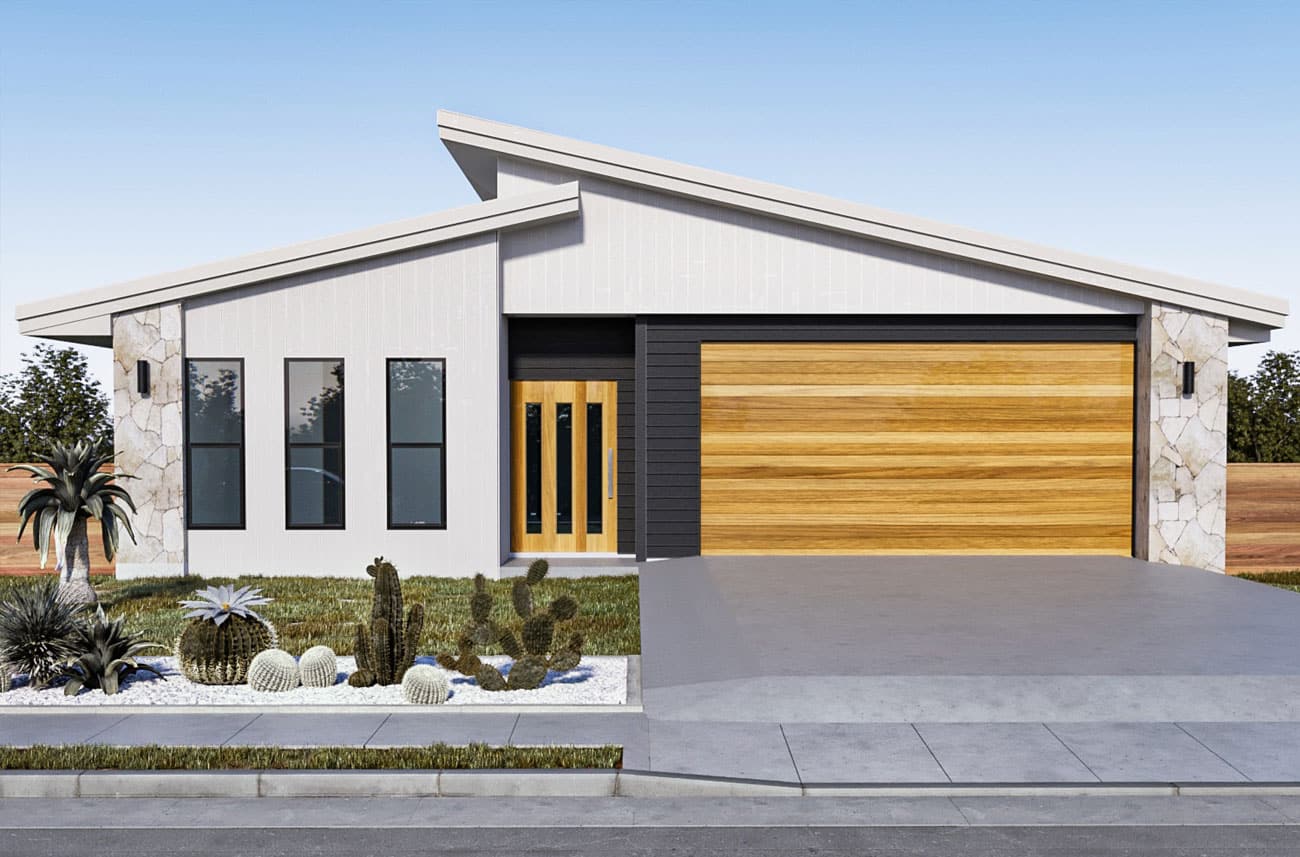 Your client, face to face with their new build.
We can create front on 3D facade renders to get your would be clients face-to-face with their new builds. You specify materials, colours and finishes and we create your dream build, all in stunning 3D. Specify your ideal landscaping, roofing, paths and driveways and see it all come to life before your eyes. 
Visualising not just the new build, but it's surrounds and potential. 
Help potential clients visualise not just their new build, but also what's next to them and the potential it possesses. 3D Streetscapes allow clients to get the feel for the build and are an excellent addition to any marketing campaigns.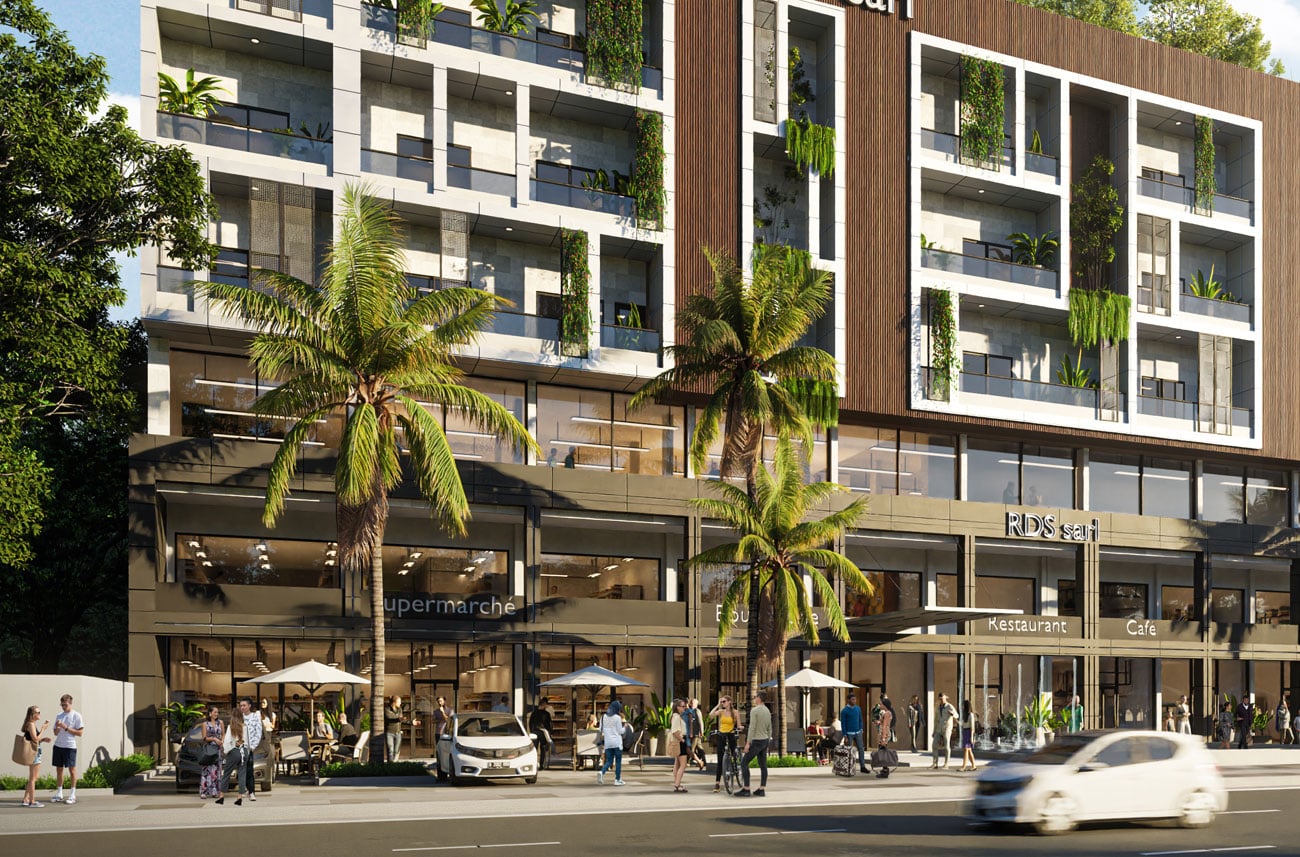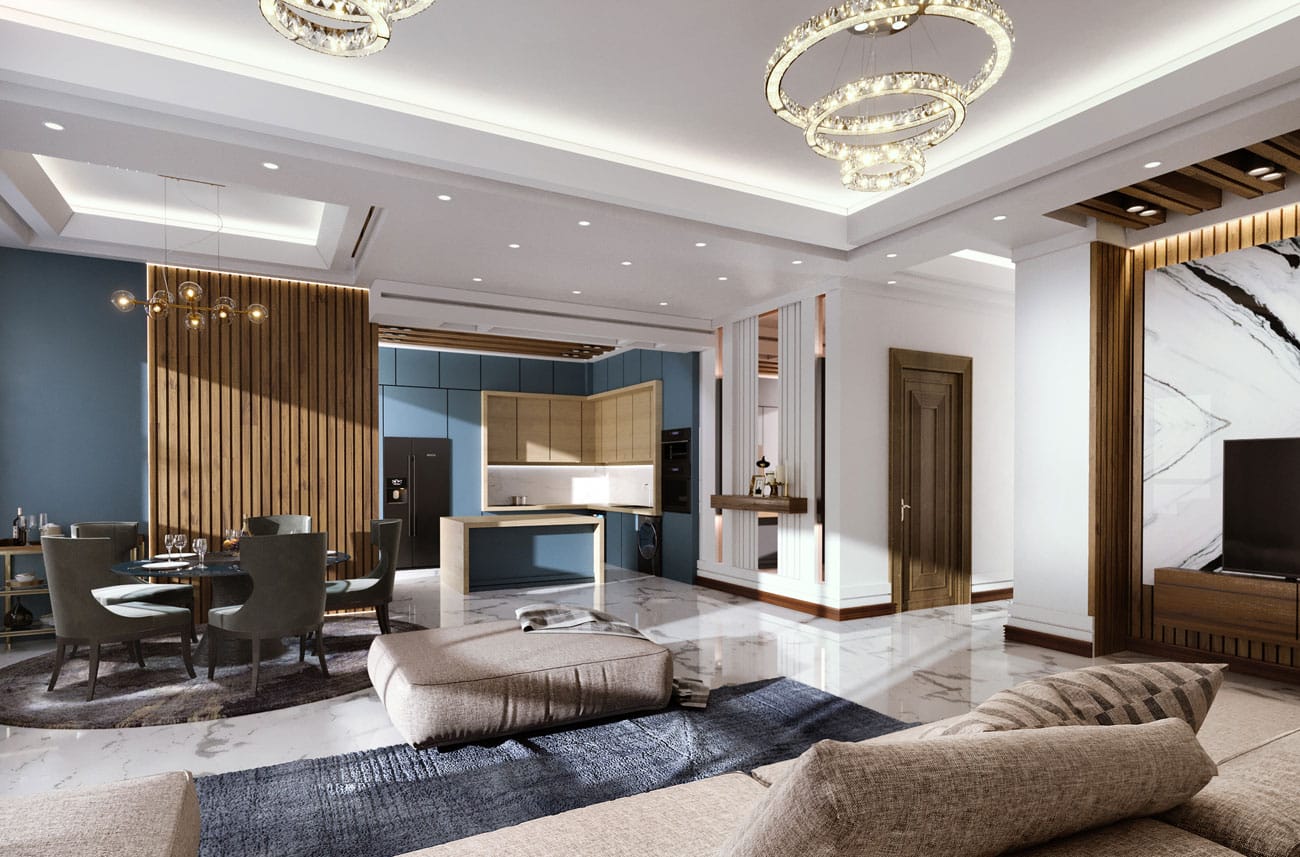 Enabling your client to visualise themselves in the space leads to higher, and quicker sales.
Creating interiors based on the very latest styles, we help to dress your build ready for sale. From on trend furnishings to the latest in appliances, we create the type of environment your client will pay top dollar to be a part of. 
What do I need to supply you to get started ?
So, we will need floorplans and elevations. These are typically supplied by the architect.
The working files will help us enormously, they will also keep your costs down as we won't need to model from scratch. Your architect should be able to supply these. Typically these are in CAD or DWG file types. There are others we can accept, just let us know what you can get your hands on.

Other handy documents include:
Any landscape plans, site plans, material to be used, surveys or even mood boards if you fancy having an input on how the build is dressed up.
What can I use my new renders for ?
Your new 3D renders will be ideal for a wide range of marketing purposes. You can use them on your website, promotional brochures, social media campaigns and newspaper/magazine advertising. We will supply your new renders in both high resolution (suitable for print) and lower resolution (ideal for online use). 
Your renders can also be used for council approvals, which can be very useful in being granted planning permissions. 
What if my build needs changes to the plans ?
That's no problem. We can revise any plans for a small additional fee. We just need the updated plans and we can update our models accordingly. 
Can we mix 3D renders and photography ?
We certainly can, in fact this works really well in certain circumstances. Drone shots coupled with 3D renders make excellent site plans, while traditional photography can also be used to to enhance the natural feel for the marketing materials and help to ease the 3D render into the surrounds. 
Don't just take our word for it
A small selection of some of our happy clients
Pixelo designed several ads and campaigns following our brand guidelines. Their art work was creative, professional and always on time.
Pixelo Design did a great job on our company logo. Aengus understood our exact requirements and delivered way beyond our expectations. Communications were excellent with fast and concise responses. We were delighted with the service provided and would not hesitate to recommend Pixelo Design.
Thanks to the team at Pixelo for making the entire design process so easy. We will definetly be using you guys again for future projects.
Pixelo Design done a great job on creating a brochure for my company. From my first contact with Aengus it was a quick turnaround from design to print. I couldn't recommend Pixelo Design enough, they were excellent.
I have had the pleasure of dealing with Pixelo several times & found their service to be excellent. They are very friendly and did wonderful work for us.
Pixelo are really easy to deal with and took all the fuss out of designing my promotional items. Their turn around times were also excellent.
Ready to start your new 3D Renders?
Complete the form and get a free,
no obligation quote within 24 hours.