Corporate Annual Report Design
Turn that drab report into an eye catching, easy to understand summary of your company's annual performance.
Effective & affordable annual report design
You've found what you've been looking for.
You've found it. Exactly what you were searching for. A company that specializes in creative annual report design for your business. A company that creates specifically for your year, a really great looking report, capable of impressing shareholders or potential investors. It's what we do, and we're great at it. Get in touch with us below and let's discuss how we can create a unique annual report perfectly suited to your needs.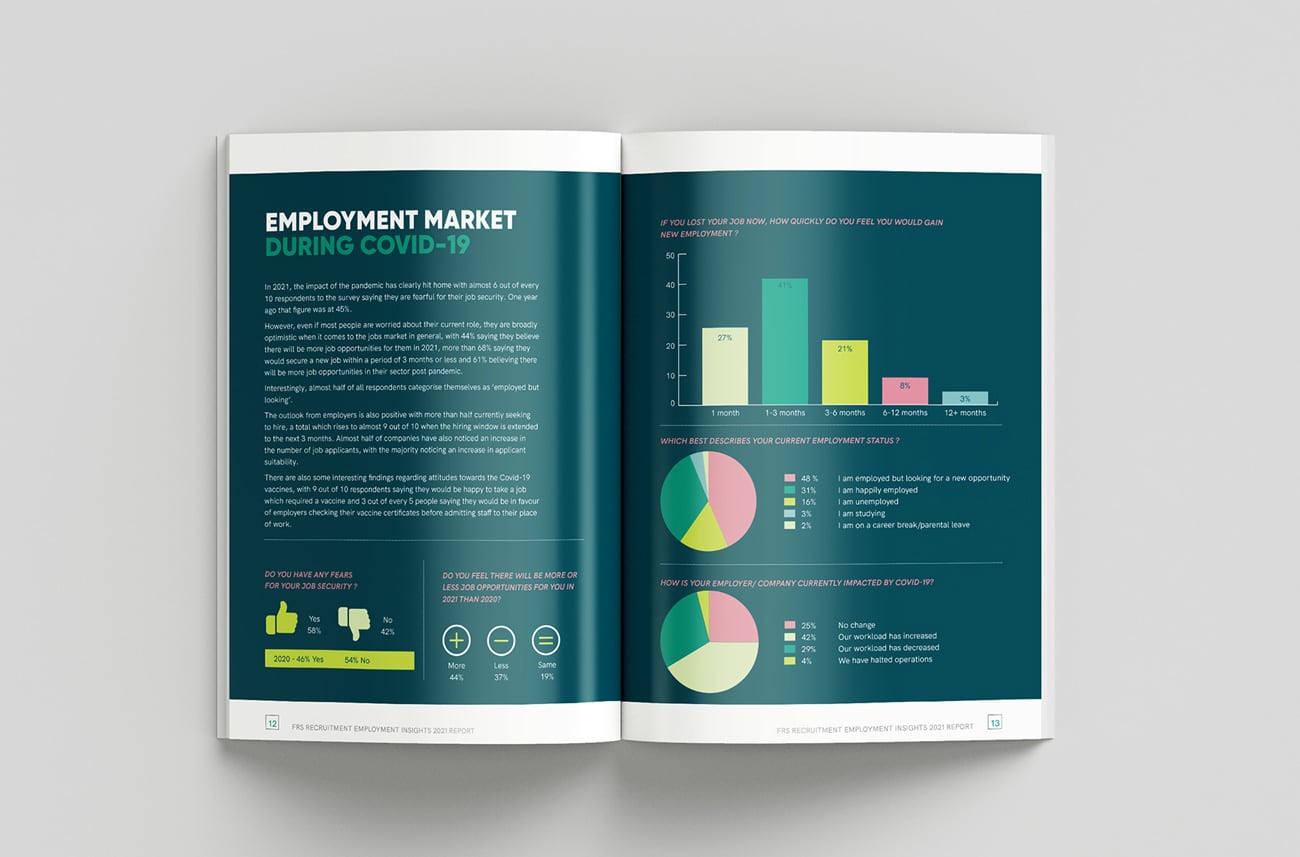 Annual Report Designers in Australia
An carefully crafted annual report will tell the story of your company's past year and give confidence in what's to come.
You're just a few clicks away from making the right choice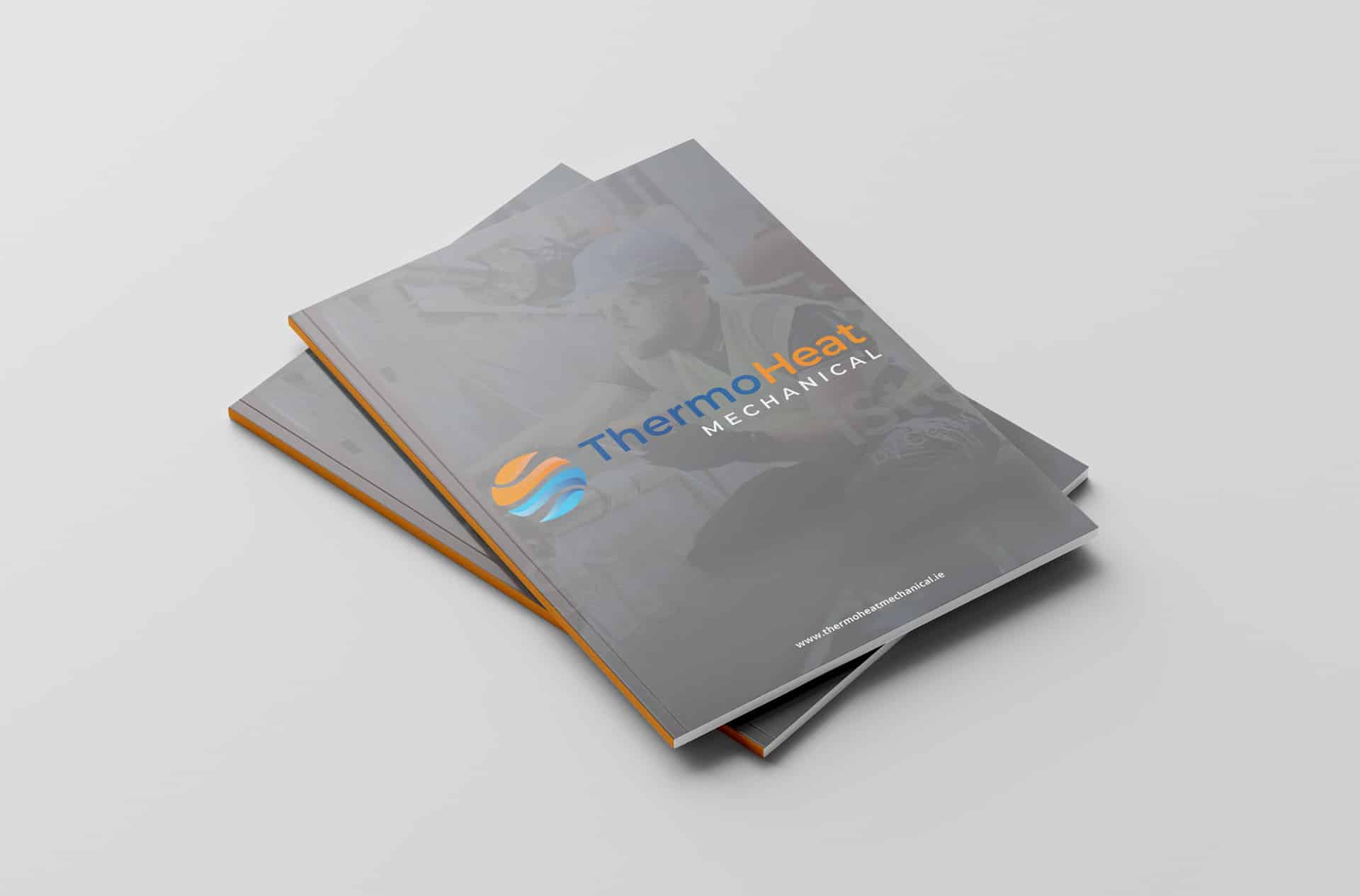 At Pixelo, we have been helping businesses with their annual report design needs since 2010. Through trial and error and repetition of what works, we have streamlined our processes to make the whole experience as simple and effective as possible. Annual reports are a key part of concluding a company's year, and it's important you choose the right design company that can convey your data, financials and key findings in a clear and great looking report. Our annual report designs are focused solely on the reader, with the aim to present the data in the most user friendly way possible.
How we go about crafting the perfect annual report design for your business
So the task of creating your company's annual report has landed on your desk. An important part of wrapping up and reporting on the years business, it can however mean a lot of work for you. Well, we are here to help. We aim to do the bulk of the heavy lifting, so you can sit back, relax and bask in the praise of your workmates on a job well done.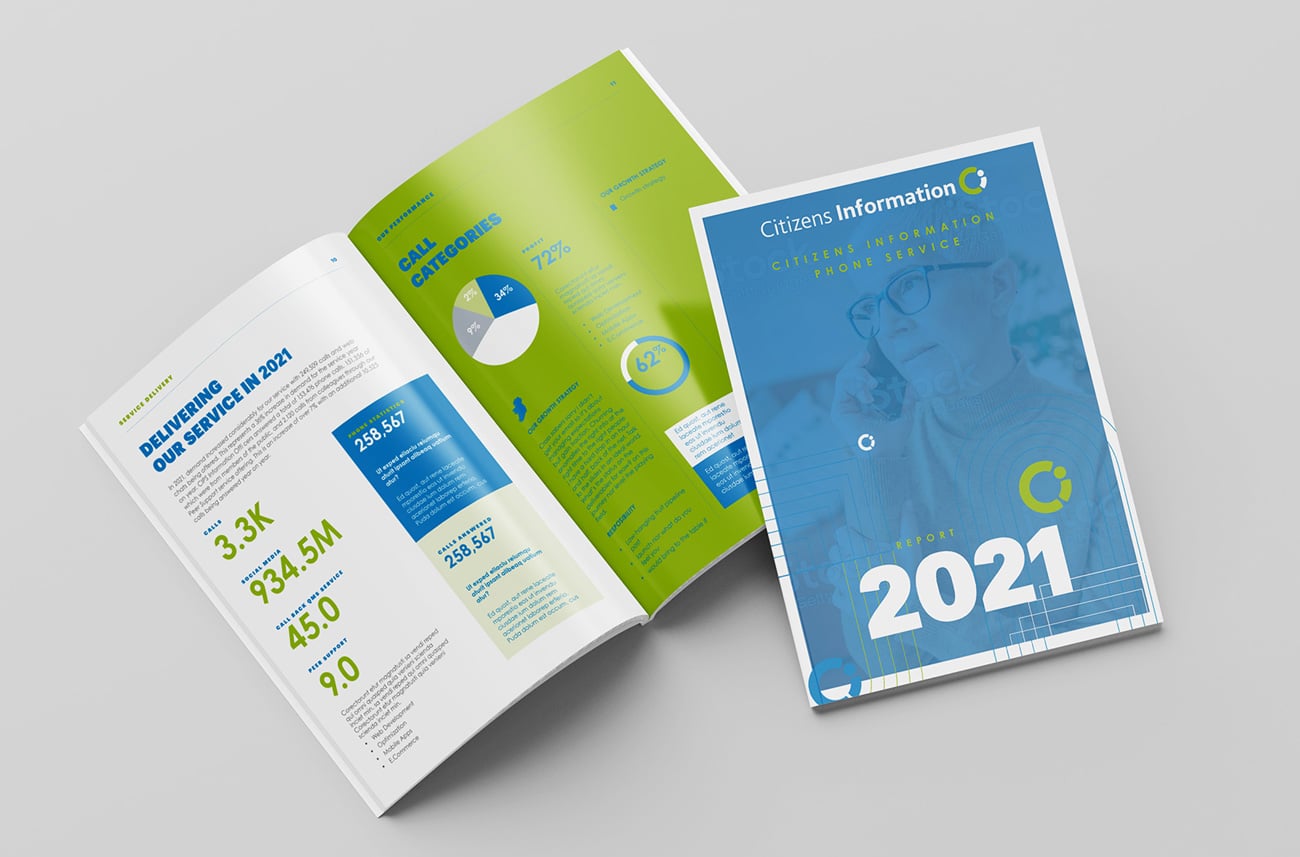 Struggling to find the time to write your content?
The need to create an annual report typically arises at the end of the year, unfortunately this is also when a lot of company's are at their busiest. This is where our copywriters come into their own. We can create the content to fill your annual report while you get on with your day to day business.
A4, A5. Portrait, landscape or screen size, we can help you figure it out.
There's quite a bit to figure out when deciding on a report size. What will the end use be? Will it be used predominantly onscreen or in print format. We can advise on how to make the best choice for your business and ensure your annual report really looks great.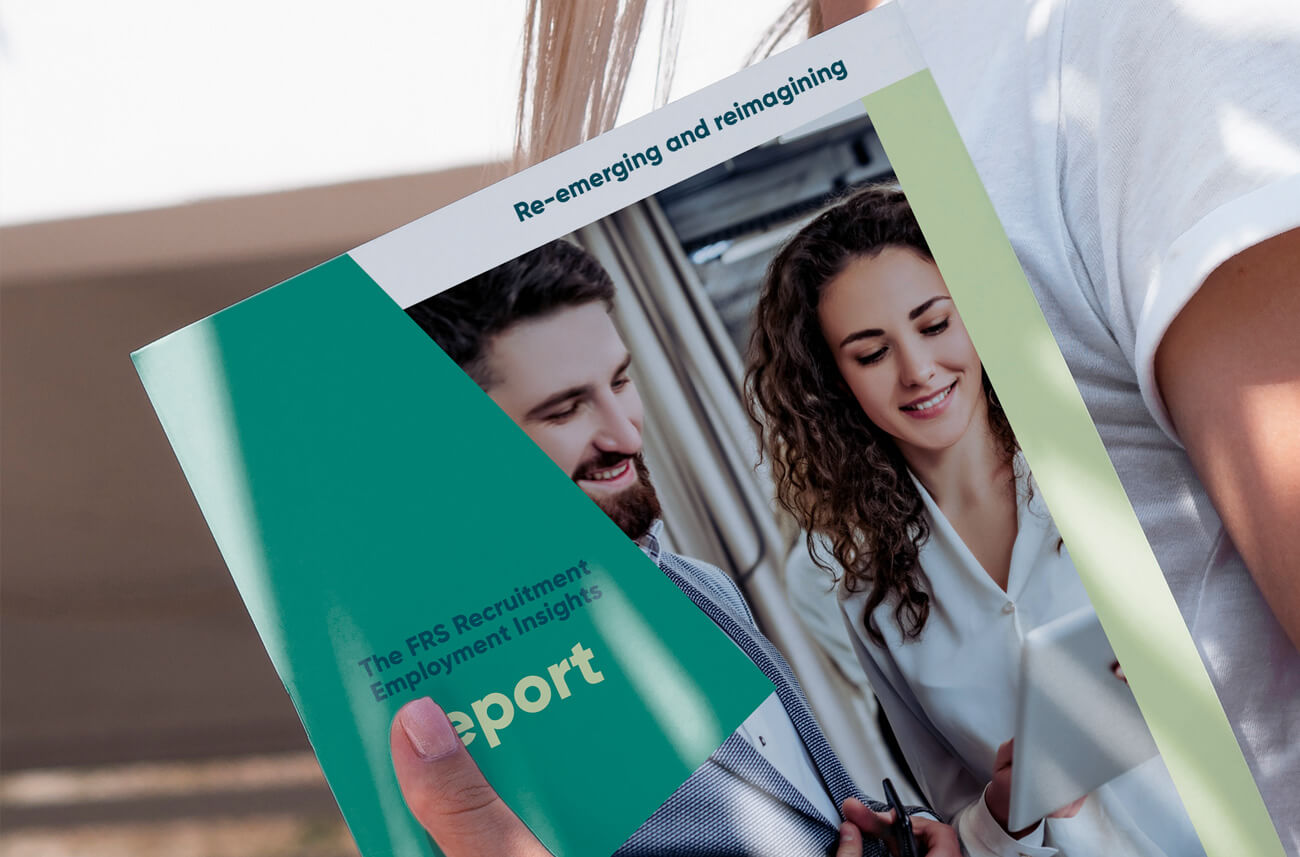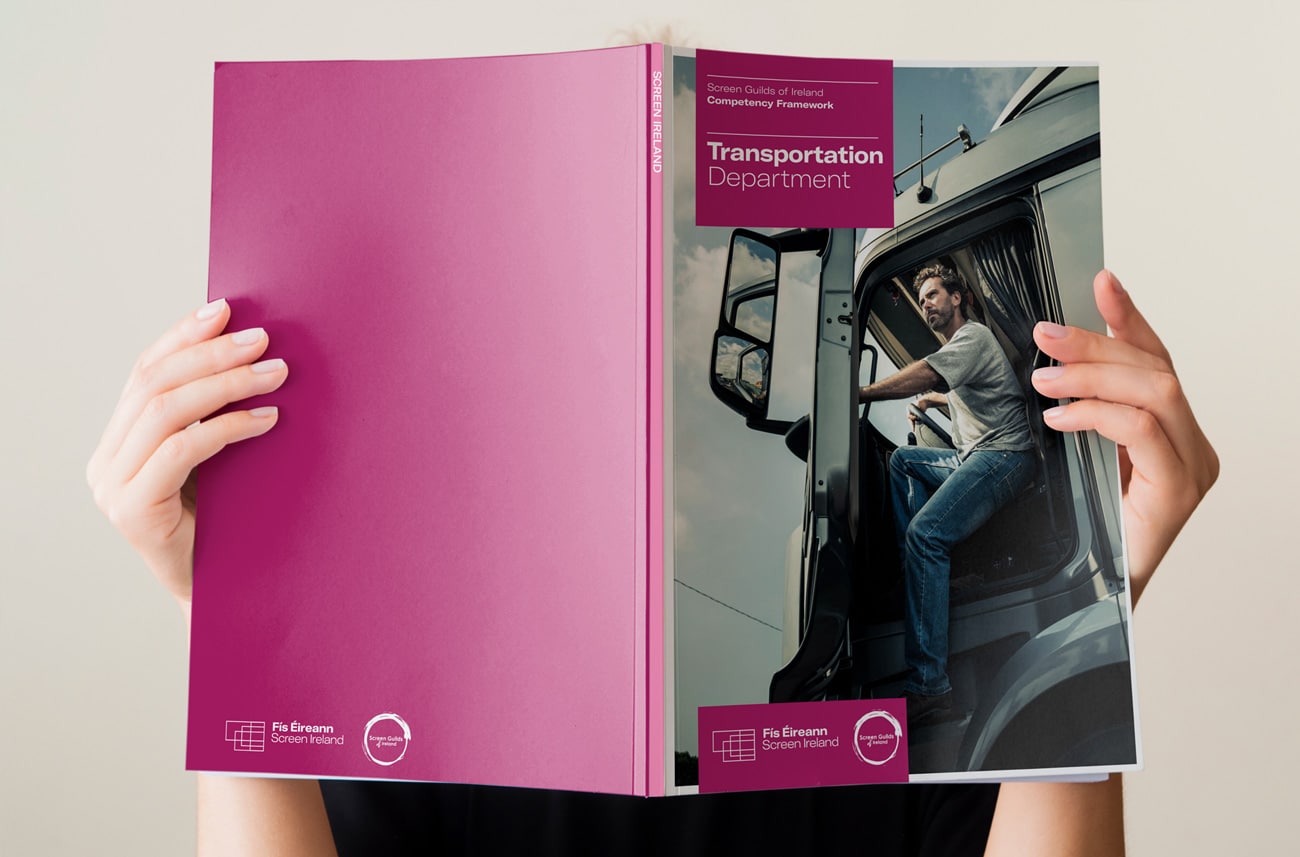 Don't let your annual report fall at the last hurdle with poor print decisions.
A good decision on the print finish of your corporate report is key. We can advise on best paper stocks, best print methods & folding techniques to ensure the report design that ends up in shareholders or potential investors hands, is looking as good as it possibly can.
What will I need to prepare for the report?
Financials are typically the last thing provided, but there are plenty of other things we can crack on with in the meantime. Here's what you can be working on:
Introduction message (often from the director or board)
Summary of the year to date
The company's vision key messages
Reports from various departments
Accomplishments from the year
Visual elements (e.g. data for charts, diagrams, infographics)
Team photos, company photography, any images you would like to include
I'd like to add infographics, what do you need from me?
An infographic is a visual representation of information. Infographics examples can include such items as images, icons, text, charts, and diagrams all put together cleverly to convey data at a glance.
For us to create wonderful infographics to represent your data, we need a few things:
The data itself (the final version, revisions to infographics can be pricey)
A quick brief for each infographic
That's it
I need the report by X date, by what stage do you need all the info from me?
Annual reports with a lot of data can be quite time consuming, so the sooner you can get us the data sections the better. Intro sections and pages that contain mainly text can wait until later, but ideally you'd get us the data stuff first. We understand that financials often come last, so we can slot them in at the back in the financial report once all other chapters are setup. You will never see a delay from our end (assuming you have clearly stated your deadline and all parties have agreed on it), any delay (in our experience) typically comes from the clients end as they await information from others.
Can I get an onscreen version of my report to mail out?
Absolutely, we supply all annual report designs as both a print ready pdf and also a lower resolution version for onscreen use. We can also host the report as a flipbook, which is ideal to pop up on your site, or email the link out to shareholders and potential investors. This stops your pdf's getting trapped in firewalls and ending up in spam (and clogging up people's inboxes).
Don't just take our word for it
A small selection of some of our happy clients
Pixelo designed several ads and campaigns following our brand guidelines. Their art work was creative, professional and always on time.
Pixelo Design did a great job on our company logo. Aengus understood our exact requirements and delivered way beyond our expectations. Communications were excellent with fast and concise responses. We were delighted with the service provided and would not hesitate to recommend Pixelo Design.
Thanks to the team at Pixelo for making the entire design process so easy. We will definetly be using you guys again for future projects.
Pixelo Design done a great job on creating a brochure for my company. From my first contact with Aengus it was a quick turnaround from design to print. I couldn't recommend Pixelo Design enough, they were excellent.
I have had the pleasure of dealing with Pixelo several times & found their service to be excellent. They are very friendly and did wonderful work for us.
Pixelo are really easy to deal with and took all the fuss out of designing my promotional items. Their turn around times were also excellent.
Ready to start your new project?
Complete the form and get a free,
no obligation quote within 24 hours.